How Advertise A Laptop To Sell Online?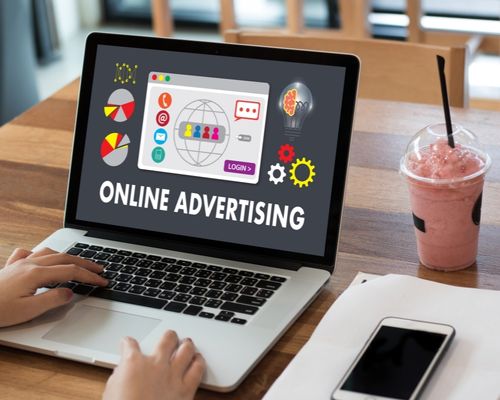 Selling products online is an excellent way of earning money. It does not matter whether the selected items are tangible or not. The primary purpose is to promote a product in the digital world. The laptop is a good item for sale. Many people prefer to find online the best laptop. Even if it is secondhand, you can tell your audience the whole picture by uploading details about your computer. But there are some necessary steps to take. Remember to save your data first if you sell your current running laptop. Then put it on sale online. Further information will be discussed here.
What To Do First
Make your online name. If you have a social media account, then you are all set. Otherwise, create a digital version and upload details about your laptop. But first of all, take out all data from the laptop. Update the window to refresh the laptop function. Saving information is crucial. People often delete the data but forget that computers have a data backup. So, it is wise to refresh the laptop by installing a new window. Secondly, take a look at the laptop case. If the laptop casing is slightly ruffed or the screen scratched, try changing it. Whereas after doing all steps, present it for sale.
How Advertise A Laptop To Sell Online?
There are some workable steps you have to do to sell a laptop or any other product online. Doing research is one of them. Gather the necessary information about your laptop's company. By doing this, you can analyze the market price of the laptops. For example,
Get a search for laptop brand value to estimate a rough idea about the price.

The price must be the same as other secondhand laptops in the online market( but the condition of your laptop varies)

Technology continues to develop. If you bought a laptop a year, its value might be fallen because the latest gadgets with more features are in the surrounding.

You have to price your laptop underneath to sell it online.
Select A Platform To Sell Laptop
Now here is the turn to find a place to sell your laptop. Of course, many online platforms have maximum customers. You can post your laptop with your online name( your account). Use the information to decide on a method for selling your items.
Suppose you want to sell a laptop on trading websites like eBay, Amazon, or Etsy.

Consider multiple places to trade your laptop.

Different places will give you price variations.
How Advertise A Laptop To Sell Online?
Listing Laptop For Sale
After deciding all paths, the next step is making a list. How will you present the laptop for sale? Like, images and the heading of the laptop name on your account. The main photo of the laptop and the name in the title are all. People like to look at the clear all sides of products online. Moreover, mentions the full name of the laptop with the company and brand item.
So, if the customer wants to get information about the online resource, they can get accurate information about your laptop. It is important to tell your potential buyer about the computer.
Present the best feature for your laptop. Like, Free shipping and Brad's new 16 Gb Ram alongside the product name.

A good example to present laptop with the feature is Lenovo Elite E-Book 14 Ultra Book (intel core 7-8GB ram)
Take A Photo
It is a great idea to present your laptop with images. Use a professional photo to publicize online. Make sure you capture the barcode side too. So, when the customer looks into the detail, they will be satisfied with integrity. Do not use stock photos for your selling laptop. Just capture your original laptop photo and paste it into the account.
Write Consider Details
Mentioned all the features and capabilities of your laptop. But do not the writer. Precise a boy and write all the necessary details about your laptop.
List the specification of the laptop, screen, battery life, ram, CPU, graphics, and rugged device space.

First, write about the laptop's features, and if there is any fault or downside, mention it too. For a small scratch, performance is good, but the battery worked for four hours.

Include warranty if necessary

Drop shipping methods

Contact info
How Advertise A Laptop To Sell Online?
Sell Laptop Online
By doing all the necessary steps, here is the turn about selling it. If you are a blogger, you will definitely affiliate the post on Amazon. Publicize the link on other social media platforms, like Facebook, Instagram, and Twitter. On the other hand, you can sell a laptop or any item on Amazon. But there are some things you have to do first.
Create a selling account on Amazon

Fill in your business ideas.

List laptop on Amazon
You can take details from the website on how you list laptops on Amazon.
Shipping
Online stores will connect you with your customer when you order a laptop. Then you contact your interested customer. Ship the laptop to the mentioned address of the customer. At the same time, if you have posted a laptop on Amazon sale, the server will ask for the rest of the information. You have to ship the parcel and pay. You will get it via your Amazon seller account.
Conclusion
Selling laptops online is easy. By this, you can earn money, and there is no worry about finding the best customers. Just list your item on digital stores and wait for the reply. There are millions of people active online. They are looking for some things. The customer will approach you through an internet path, and you will sell your item similarly.