Saving Money From Losing In Forex Online Trading
Forex is the largest financial market in the world. The profit from investing in forex beat all the trader's arena. The actual need is to learn from professionals about online trading tricks. With the market values, you can know the actual time to invest or draw your money out. Because access to the market is easy, the process is complicated afterwards.
With the round the clock sessions' significant leverages and relatively low cost, many forex traders quickly enter the market. But unable to earn a profit by the lack of knowledge and learning. So, that is why it is essential to get the right information to save money from losing in online forex trading.
What Is A Forex Online Trading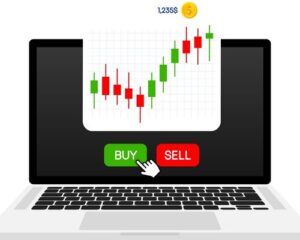 The forex refers to the global marketplace. Where anyone can invest money to generate income. Many companies share their part in making money online. In Short, it is a form of online trading. In a forex trade, banks, institutions and individuals exchange the currency at high rates. You can invest with low money and get a profit when prices reach a high level. Forex trading is also risky online trading. When prices are stuck at a low level, you may lose your actual invested money.
Saving Money From Losing In Forex Online Trading
Forex trading is indeed easy to do online. But it does not mean that you do trust all in all. Learning about forex is integral. Do your homework before investing any amount in online trading. As a trader, you must look at all the possibilities. The risk must be taken into consideration. Here are some more suggestions about how to protect money from loss.
Find A Reputable Broker

Use A Practice Account

Keep Chart Clean

Protect The Trading Account

Start From Small
Find A Reputable Broker
Forex trading is a less oversight market as compared to others. The broker may not be reputable. In terms of money, you do not have to compromise in broker research. Due to concerns about the protective integrity of a broker, a forex trader should only open an account with a firm that is a member of the National Future Association. Moreover, NFA must be registered with the Commodity Future Trading Commission.
Each country outside the USA has its own regulatory body with legitimate forex brokers that must be registered. That is why traders need to research the broker account information, including leverage amount, initial deposit, commission spread, Account funding and withdrawal policies.
Use A Practical Account
Almost traders' accounts are practical. But many times, stimulating accounts also work for trading procedures. That allows traders hypothetical without a funding account. The most benefit of a practice account is that it allows traders to become adept in order entry techniques. But there are a few things that are risky that can damage the trading account. Losing confidence is of them.
Many times traders lose their position because of not closing the trading account. On entry, they know to open. But forget to do exit. These multiple errors in order entry can lead to a large unprotected losing trade. That is why practice makes you perfect. Do experiments with order entries before pacing the real money.
Clean chart
After opening the practical account, you can see the tools that are working for trading procedures. But do not jump to take advantage of the technical tools from trading platforms. Just an analysis to get all the knowledge about forex trading indicators. Using multiple indicators at a time can give opposing signals. It is important to avoid using tools before learning or actual need. You have to remove some unnecessary things from the chart. So that you can save yourself from touching or using them again.
A technical analysis that is not regulatory is used to enhance trading performance. If it is not in use, then remove it. Other tools applied in the chart, like chosen colour, font size, background, and price bars, look at them regularly. Moreover, creating such a chart that is easy to read and interoperate allows the trader to respond more effectively to market conditions.
Saving Money From Losing In Forex Online Trading
Protect Your Trading Account
While the main goal in forex trading is earning money, it is important to have a protective account to avoid any misleading or fraudulent. Money management techniques are an integral part of online trading. Many foreign online traders agree that one can enter the position at any price and still make money. But the actual thing is accepting the loss and making more investments. You could try again if you did not achieve it in the first shift. For this, always choose to stop loss strategy designed to protect The existing gains or stop future losses.
Effectively, to make sure that losses remain reasonable. While traders must have a plan to limited lose. It is equally essential to protect the profits. Use money management trailing links to understand how to protect your money from loss.
 Start From Small
In forex trading, you can earn enough profit. But as a precautionary step, you must start with a small investment. This can lead you to a good experience and generate more money simultaneously. Spending time with practical amounts will give you proper learning. So will get market analysis and prices rate. Make a trading plan to invest more. These steps will lead you to a protective account.
Conclusion
Forex trading is a great way to earn money. But protecting money from loss in online trading is quite complicated. Do more research about market conditions. Have a keen sight on prices rates. Moreover, do not forget to get complete information regarding a broker.