4 Ways To Monetize Your Blog To Start Making Money Online
Blogging is not only for earning money. With basic skills, anyone can get a chance to learn and making own brand. People who earn income via blogs are becoming experts in earning and learning. So it is better to involve growth of self instead of making money. By the way, earning money from blogs has various modes. There are a lot of methods to monetize blogs to make money online.
Many people face difficulties before starting it. They take it as an arduous, frustrating task. They get confused about where to start with a lot of information and strategies. Here are some ways to monetize your blog to earn money online.
Blogs
It is a way of earning via presenting other product details. A Blogger writes articles to attract potential customers. And mention the original product link for accessing the products quickly. Whenever customers buy from the given link, the server recognizes the article and ranks it higher—so more products sold through the blog, more commission from the owner of the products.
4 Ways To Monetize Your Blog To Start Making Money Online
Many methods and ways for monetizing the blog revolve around the internet. Some of the tops will be discussed here.
Self-Hostage Blog
This is the first step in monetizing blogs. Moreover, it is to register and get a domain from internet platforms. You need to be in the right direction. For which you have to follow some steps.
Register a domain name

Sign up for a Webhosting

Set up word press

Make an attractive post

Publish the post
If you do not have a blog, then take help from a trusted and working blog maker site. With a few steps, you get your blog site.
Start Publishing Contents
There are millions of blogs surrounded on the internet. So make sure your blog is a great article. The simple blog will be considered a page of writing. An average blog will be seen as a standard blog. An excellent blog consists of great content. These great content blogs guarantee traffic to your website. In simple words, by creating the extraordinary scope of the blog, you will earn more money.
What are contents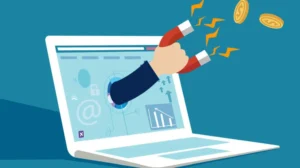 It is the details of the product with different subjects. While great content is dependent on text, videos, images, audio, infographics, and link descriptions. Text is the center for achieving a high rank for search and Google search. You can mix them with different subjects to make them attractive. To make more great content, you have to do them,
The materials you would use must not copy past

Use your ideas and words

Correction of grammar and spelling checked

The content is meaningful according to the subject

The article must be insightful

People can understand and take help from your blog

The text must be readable
A complete feature will be shown here so you can understand—especially the new people in this field.
A great piece of content=Your unique content>Your brand story>Your audience's interest
So, this is how blogs will work to attract customers to earn money online. for which you have to do more steps,
Choose the topic that is interesting to you

Select an issue with the interest of the audience

Make it specific
Resource Use
Keyword research

Search with the linked content

The keyword must be considerable

Check its competition before working on it
4 Ways To Monetize Your Blog To Start Making Money Online
Build Organic Traffic On The Blog
Without knowing people, your blog will not work if there is no research from your blog, then how it works? It is essential to optimize your blog for search engines. So that the customer approaches your blog and clicks on the mentioned links, to earn money from blogs, you must generate traffic, especially from Google search engines. And the thing that makes organic traffic more valuable is user intent. That is a type of query that want to know about something, information, style, or nature of the product. The actual search terms are visible from the questions. For example,
If a user searches for How To Optimize Search Engines For The blogs'. That makes clear that the user wants to know the essential steps regarding SEO. By making that option eligible for intent users, Your blog will rank high automatically.
Build A Community
After all the above options, the next step is maximizing the community around the blog. Before any sale, you have to win the heart of people. For which making community is essential. That means people who will follow you, interact with your blog, and buy your given product and services. It is possible by making other social media accounts and using some sources like,
Emails

Social media networks

Web pushing notification

Replying quickly to comments
So, these are the four ways to monetize money via blogs.
Conclusions
Making money via blogging is a theoretical topic. You have to write, mention, and make it more specific. The internet platforms are complete with bloggers. So, taking place is difficult but not impossible. You can earn your name in the digital world with the right direction and skill. So make sure you are selecting the right platform.